Web design and development
ENTROPY
Web design and development
Your website
custom made.
Entropy creates websites adapted to your needs. Showcase site, tool with or without content manager, e-commerce, everything is possible and custom made!

No templates and websites that look alike, with Entropy every site is unique.
Interactivity
The user is not a spectator, he is the main character. Interactivity is essential.
Security
Billions of daily users roam the internet. Flawless security is mandatory.
Speed
A slow page can mean losing a potential visitor.
And especially...

YOUR UNIVERSE
A strong online presence has never been more important than it is today. Your site should reflect your identity and your services, so stand out with a completely custom made website.
INTRODUCING
Event Horizon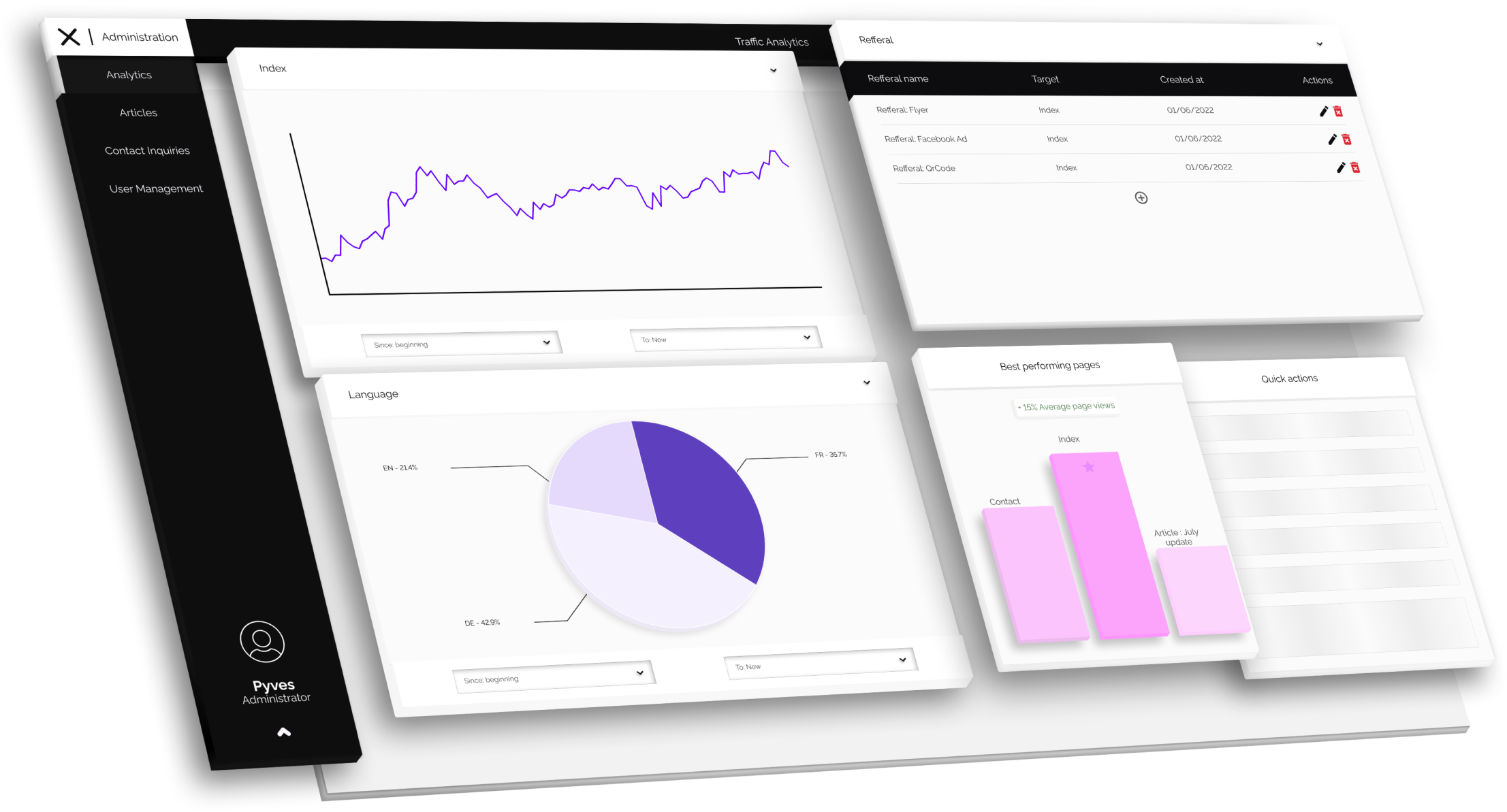 A simple interface
for a powerful website
The objective is simple: make the management of your website as easy as possible. Most CMS are too complex for most projects, too much options, too much information, too much room for error.
EASY
Tailor-Made
Fast
Entropy has engineered and developed Event Horizon, a CMS made to be simple for the user, yet powerful for the developper.
Built on new technologies with speed and modularity in mind, EventHorizon allows you to manage your website in a precise and effective way. With your needs defined right from the start, this one of a kind CMS will be fitted to suit you, now and for the future.
EventHorizon is capable of integrating complex tools made to solve you problems, so you can do more with your website. Feel free to contact me to learn more !
DISCOVER ENTROPY'S WORK
Detailed case studies, websites, graphic designs, artistic photographs, this is what you are looking for !